Developed by Emory University's Center for Digital Scholarship, Readux is a groundbreaking platform for reading and annotating digitized books. A research and publishing tool, Readux foregrounds volumes' visual appearance, retaining the format, design, and typography of the original work alongside its textual content–all elements critical to understanding the social contexts of books.
Readux is the software platform for Sounding Spirit's digital library and scholarly editions. Built in Readux, Sounding Spirit's digital library launched with thematic collections of twenty-two digitized books in 2020. It will be expanded to feature more than a thousand additional additional works. Sounding Spirit's open-access scholarly editions will also be published as interlinked portions of the initiative's Readux website. Readux enables scholars to publish interactive, sustainable, and highly customizable editions featuring their annotations and the book's pages. Sounding Spirit uses Readux's annotation feature to publish annotated scholarly facsimile editions and encourage public engagement with songbook collections. Sounding Spirit digital editions will include interactive visualizations and in-depth critical introductions in addition to the book's annotated pages.
Features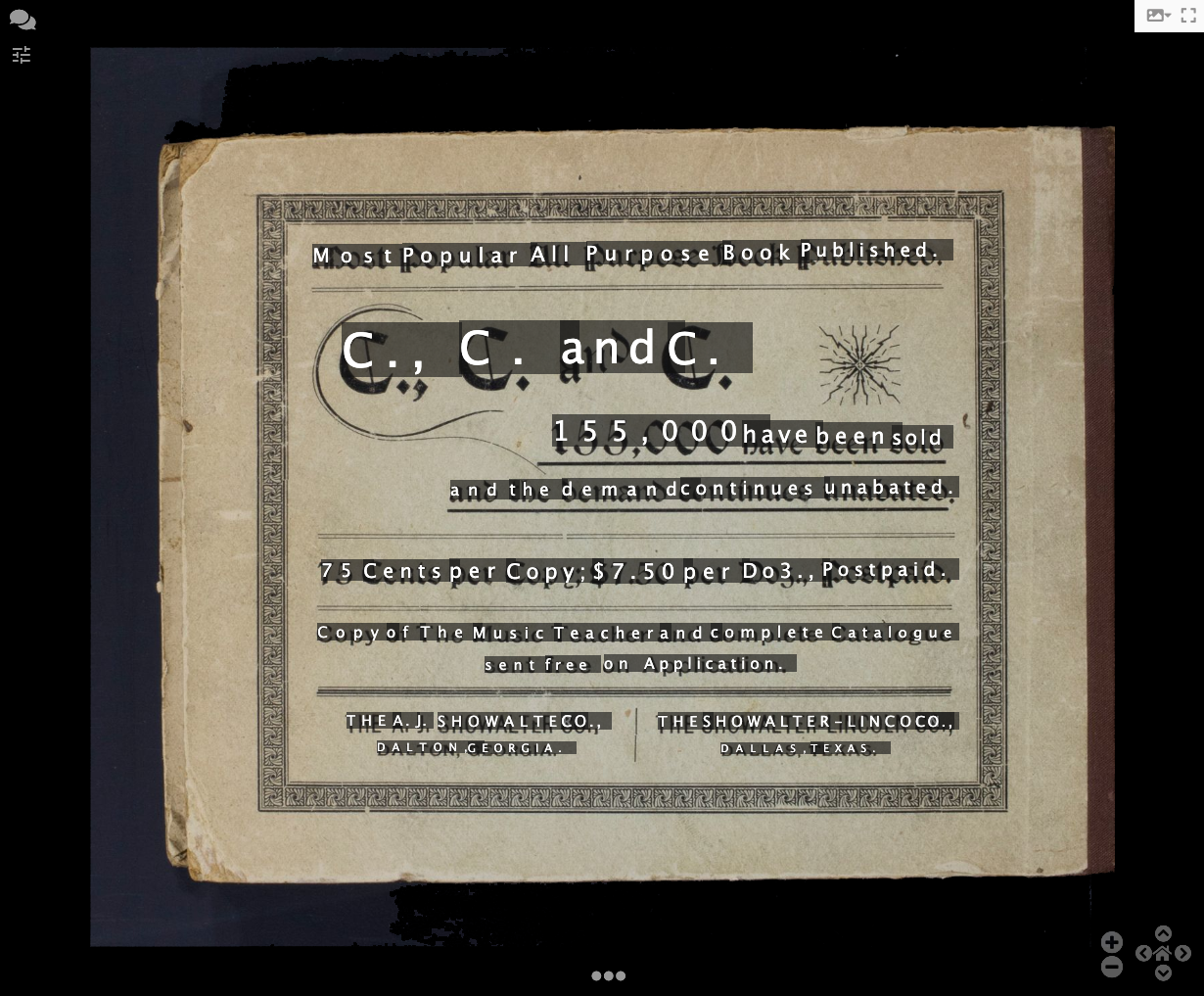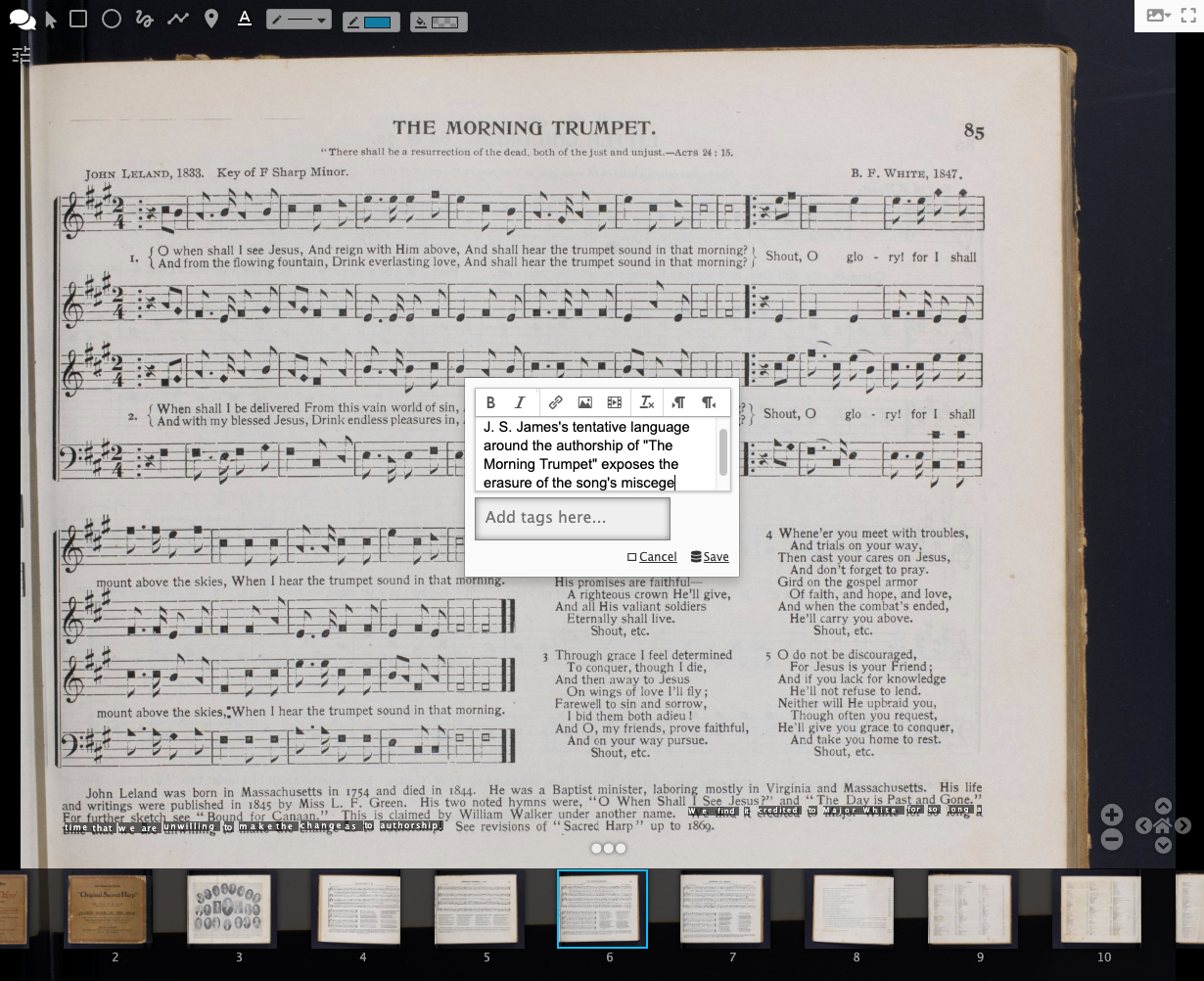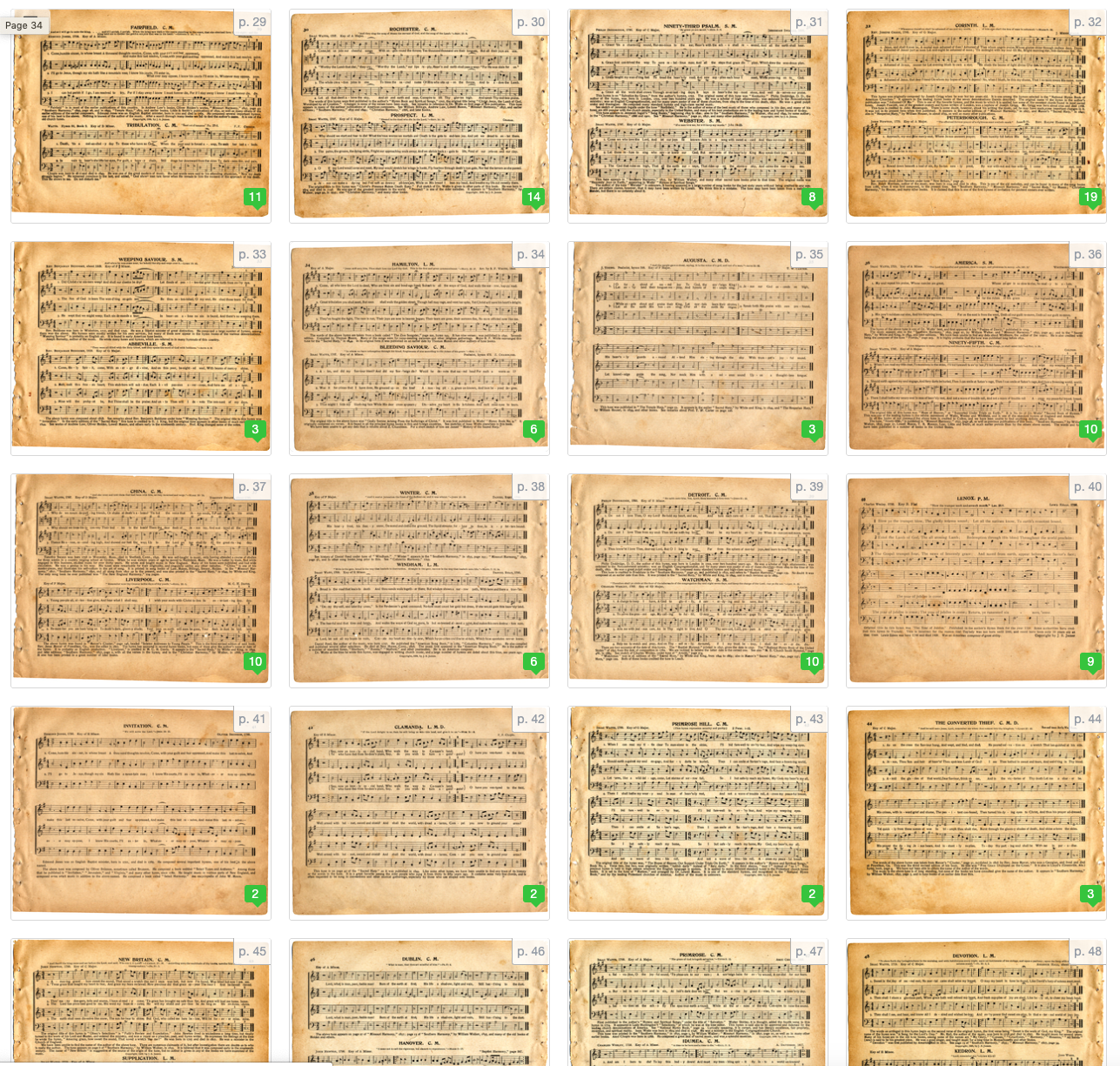 Image →
Readux first pairs digitized facsimile images of book pages with searchable and selectable text.
Text →
The platform then enables multimedia annotations of text, or page sections featuring snippets of music or illustrations.
Context
Readux uses a single interface and the International Image Interoperability Framework (IIIF) to centrally present thematic songbook collections from numerous archives.
Next Chapters
Readux 2
Readux 2 is currently in beta and will launch in early 2020. Building on the affordances of Readux 1, this new version introduces an all-new design, leverages the Mirador IIIF viewer to enable a smoother browsing experience, features more accurate text selection at all zoom levels, makes annotation easier with a more user-friendly interface, and enables the hosting of federated collections of digitized books by leveraging the IIIF image API and presentation API.
The Sounding Spirit team is actively seeking funding for additional research and development work on the platform. Our roadmap includes developing a built-in optical character recognition service to lower barriers to extracting textual information from digitized books and increasing the range of texts accessible through Readux; a suite of tools geared toward teachers; publisher-oriented tools supporting editorial workflows and copyediting of editions in Readux; and new ways to integrate scholarly editions and community-created editions into a Readux site.