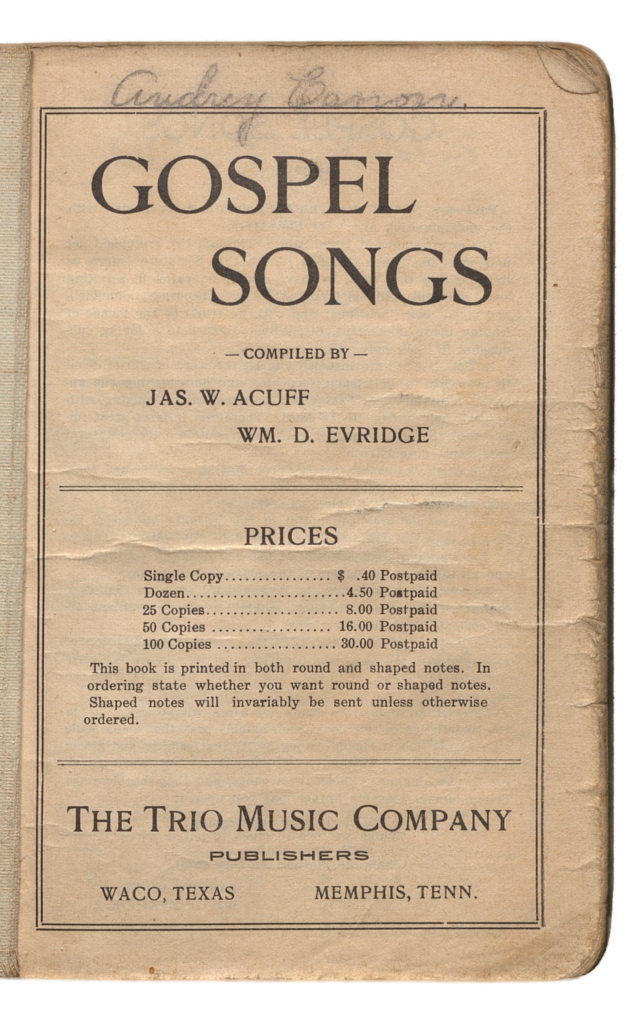 Sounding Spirit builds thematic collections of digitized songbooks that showcase how communities used texts to navigate race, place, religion, and culture across American geographies. Sounding Spirit digital library collections present influential yet previously inaccessible songbooks from diverse archival partners in a web-based portal that encourages research, teaching, and public use. Collections feature songbooks from overlooked times, places, and cultural locations that contribute to our understanding of music in American culture.
Our first collections feature sacred music books from the US South that document dynamic encounters and rich cultural exchanges across lines of race, language, and genre between the mid-nineteenth and early-twentieth centuries. The intermingling of black, white, and Native American populations in the southern United States produced music genres—gospel, spirituals, lined-out hymn singing, and shape-note music—sung and revered by communities often misunderstood as discrete. These first collections showcase texts and textual traditions from an era of dramatic change in American religious song and life.
Project Collaborators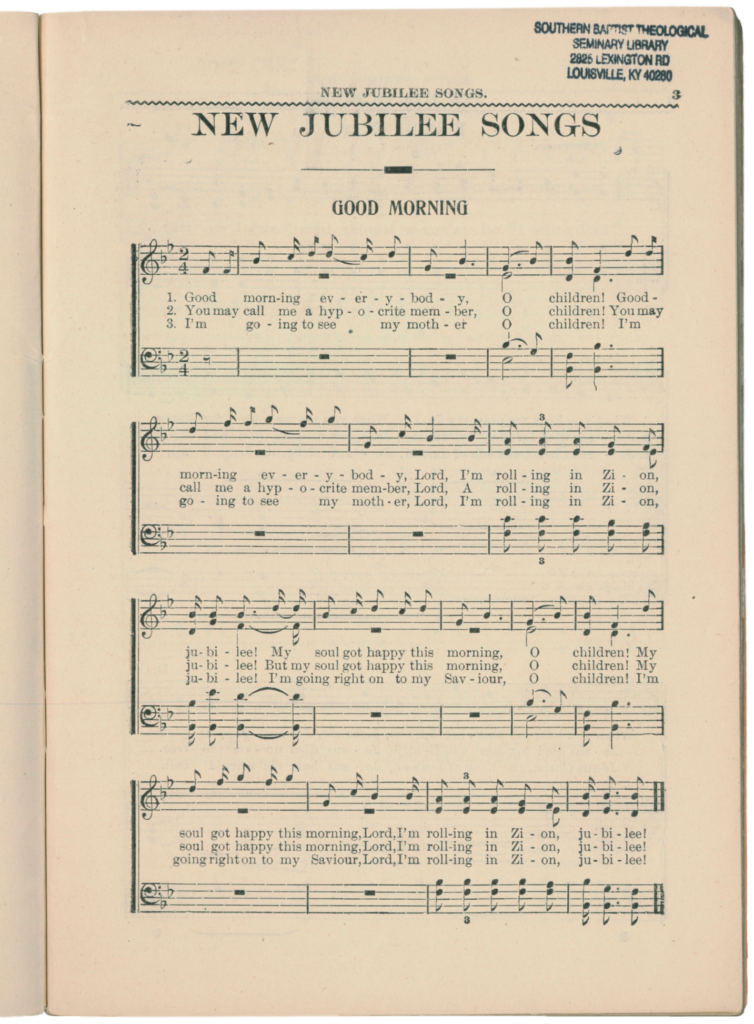 The launch of the Sounding Spirit digital library is supported by a grant from the National Endowment for the Humanities (NEH). This planning grant from the Humanities Collections and Reference Resources program funds a pilot site featuring a collection of southern sacred songbooks curated by four partner archives. The pilot site will be built using the Readux platform and launch with twenty volumes that document the archival strength of each contributing partner while expanding our understanding of sacred music making in the US South. The pilot site will launch in March 2020.
The grant also supports a collaborative research process that explores the benefits and challenges of inter-institutional collection development. Specific research areas include digitization, optical character recognition (OCR), access, and preservation practices. Our findings on collaborative digital collection development will be published in a freely accessible white paper and presented at scholarly meetings. Our goal is to support other consortia of scholars and libraries engaged in producing digital editions and collections of digitized books.
Our four partner archives bring a range of digital processing capabilities to our work. Partnering with differently resourced archives allows Sounding Spirit to explore collaborative collection development practices relevant and accessible to a variety of institutions.
The Future Is Funded
Sounding Spirit is actively seeking funding to launch digital library collections featuring hundreds of southern vernacular sacred songbooks from an expanding set of partner archives identified during our planning process. Digitization of this expanded selection of books will begin in 2021. Sounding Spirit is also developing criteria for future digital library collections featuring significant and underrepresented times, places, and cultural encounters.